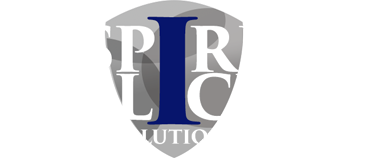 Mentoring and Leadership

Course Description
How motivated and productive do you find yourself while on duty? Has the policing profession turned into just another job? Do you feel underappreciated by others in your department?  Do you lack clear direction from your leaders? How has your organization invested in your success?
How you respond to these questions can have a dramatic impact on your organizational work culture and ultimately how well you deliver police services to your communities. Unfortunately, the sad reality for most law enforcement organizations they are losing good employees faster than they can be replaced, thus causing a dramatic shift in focus from retention to hiring only. This approach is having a devastating impact on employee motivation, morale, and retention and placing unsustainable pressure on employees and the organizational work culture.
This course will provide the participant with best practices and realistic strategies to boost employee morale, attract better applicants, and retain employees with minimal financial costs to the organization.
The course is designed to be highly interactive, and participants are expected to engage in all course activities and group breakout sessions. Unlike traditional police training, the participant will be at the center of the discussion not the material or the instructor. At the conclusion of the course, each participant will be required to develop a personal/professional action plan for them to implement into their circle of influence. The instructor will conduct follow-up phone calls with each participant within 45 days of course completion for accountability and to ensure transfer of knowledge has taken place.
Course Topics
Make-up of today's law enforcement organization
Avoiding a Toxic Work Environment
Recognizing employees that need mentoring
Police work Culture
Employee motivation
Perceived Barriers of implementing a structured mentoring program
Considerations and benefits of a mentoring program
Is your organization ready for a mentoring program
Mentoring Vs. Coaching
Communicating expectations and making unpopular decisions
Generational differences
Check box mindset, job, or profession
Leadership, Knowing your why
Your plan of action for change
Target Audience
This course is designed for the law enforcement professional who desires to learn and discover new leadership and work culture strategies to attract and retain good employees. This course focuses on proven strategies to increase employee motivation, morale, productivity, and longevity. Simply adding more policies, procedures, ineffective training, and unrealistic demands will not keep good employees from leaving. Today's policing crisis demands a new approach to leadership, and how organizations invest and motivate their employees.